Freight Forwarding Services: The Ins and Outs of Shipping Your Goods
The process of shipping goods from one nation to another can be complicated and difficult in the context of international trade. Businesses normally use freight forwarding services to guarantee the prompt and efficient delivery of goods. In this article, We will look deeper into the world of freight forwarding services and examine what they are, the various types of services they provide, their significance, and the advantages they have to offer.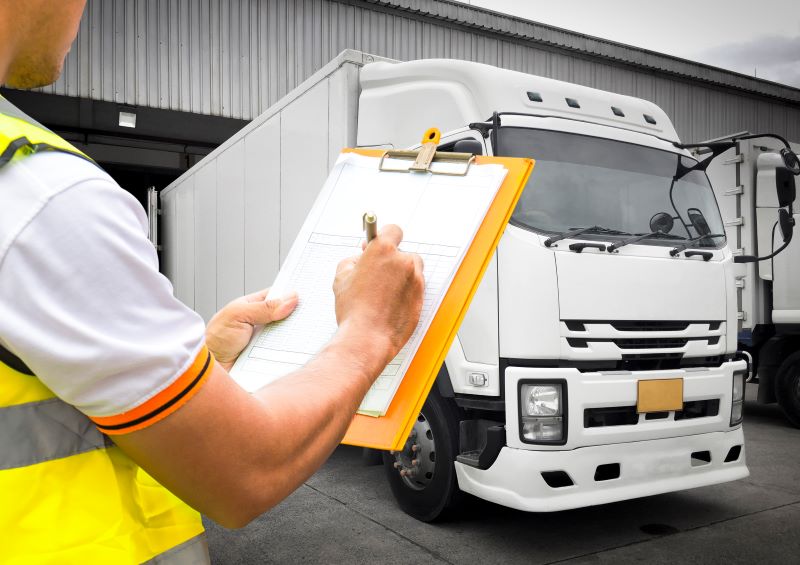 What are Freight Forwarding Services?
Freight forwarding services are specialized companies that facilitate the shipment of goods from one location to another. They act as intermediaries between shippers (such as distributors, manufacturers and retailers) and transportation services (such as airlines, shipping lines, trucking companies, and rail carriers).
The entire transportation process must be coordinated and managed by freight forwarders, who also handle the required paperwork, make arrangements for cargo insurance, and guarantee that goods are transported in accordance with all significant laws and regulations. They also offer extra services like warehousing, distribution and customs clearance.
Businesses that need to move large quantities of goods over long distances and want to reduce the logistical challenges and risks involved with such operations can benefit greatly from freight forwarding services. Freight forwarders can assist businesses in cutting costs, streamlining shipping routes, and guaranteeing that their products are delivered on time and in good condition by utilizing their knowledge and experience in logistics and transportation.
The Importance of Freight Forwarding Services
Freight forwarding services are important for businesses that need to transport goods internationally or even domestically. Here are some reasons and explanations why:
Expertise and Experience: Freight forwarding services are valuable because they bring experience and expertise to your business shipment needs. Freight forwarders possess the skills and knowledge required to navigate the complexities of international trade regulations and customs requirements. They can offer assistance with documentation and advise on the most suitable shipping options while ensuring that the businesses remain compliant with local laws and regulations.
Cost Savings: Freight forwarders can help businesses to optimize their shipping routes, consolidate shipments, and negotiate better rates with carriers. This can lead to significant cost savings over time.
Time Savings: Freight forwarders handle all aspects of the shipping process, from pick-up to delivery. This saves businesses time and resources that can be allocated to other areas of their operations.
Risk management: is one of the key advantages of freight forwarding services. Customs clearance, cargo insurance, and ensuring adherence to local laws and regulations can all be handled by freight forwarders. As a result, businesses face fewer risks when engaging in international trade. They are consequently better guarded against potential monetary losses and reputational harm.
Network of Partners: The alliances that freight forwarders have forged within the transportation industry are another benefit of their services. They are able to adjust quickly to shifting market conditions due to their extensive network of partners and contacts. Businesses can more easily find the best solution for their needs thanks to this network, which enables freight forwarders to offer them a variety of shipping options.
Types of Freight Forwarding Services
Freight forwarding services can be categorized into two main types: international and domestic.
International Freight Forwarding
International freight forwarding services refer to the transportation of goods from one destination to another, typically by sea, air or land. These services include logistics coordination, documentation, handling customs clearance and making sure the safe and prompt delivery of goods across borders.
Domestic Freight Forwarding
Domestic freight forwarding services use a range of transportation modes like air, ground or rail to move goods within the same country. And that's not all! These awesome services also take care of customs clearance, logistics planning, and documentation requirements to make sure that everything flows smoothly across the nation.
Choosing the Right Freight Forwarding Services
Businesses that rely on the transportation of goods must make the right freight forwarding choice. Here are some tips to when choosing a freight forwarding company:
Experience – Take into account the qualifications of a freight forwarding company. A business with more experience will likely have a deep understanding with the regulations and processes, documentation and legal requirements surrounding shipping goods which can help ensure a smooth and successful transport of your goods.
Network – It is crucial to research a freight forwarding company's network before choosing and letting them handle your shipment. A trustworthy company has a well-established network of warehouses, carriers and customs brokers to assure the prompt and secure delivery of your goods. This network can assist in the efficient and careful handling of your shipment throughout the entire transport process.
Technology – It's crucial to take their technological capabilities into account when choosing a freight forwarding business. Modern technology increases the likelihood that a company will deliver efficient and methodical services. This will ensure that your shipment is tracked and kept under observation throughout the entire transportation process. A freight forwarding company can provide precise delivery estimates, real-time updates, and improved communication thanks to modern technology, giving you peace of mind about the timely and safe arrival of your goods.
Customer Service – When choosing a freight forwarding company, it's important to consider the level of customer service they provide. A reputable company should have responsive customer service that can provide timely updates on the status of your shipments. Good customer service can also help resolve any issues or concerns you may have, ensuring a positive and stress-free experience throughout the transportation process.
Conclusion
The success of your shipment depends on choosing the right freight forwarding services. Consider things like their experience, network, technology use, and the level of customer service when assessing potential freight forwarders. Your goods can be delivered securely and on time with the help of a reputable company that has a strong network, cutting-edge technology, and attentive customer service. They can also give you peace of mind throughout the transportation process.
By taking the time to research and select a trustworthy freight forwarding company, you can ensure a smooth and stress-free experience, leaving you free to focus on other aspects of your business.
https://forceget.com/wp-content/uploads/2023/05/freight-forwarding-services2.jpg
285
435
Forceget
https://forceget.com/wp-content/uploads/2022/06/forceget-logo.png
Forceget
2023-05-11 08:24:52
2023-05-11 08:24:57
Freight Forwarding Services: The Ins and Outs of Shipping Your Goods