Freight Forwarder Company
A freight forwarder is a company that facilitates international shipments for other businesses. Freight forwarders established in the United States have been serving international clients for decades.
Shipment tracking and tracing, customs clearance and other documentation for international shipments, insurance for shipments, and value-added services like packaging and warehousing are just some of the many services they offer.
Companies can save both time and money by using these services to carry goods across international borders. They should also be reputable, know what they need to send, provide accurate dimensions and weight, and shop around for the best price on shipping.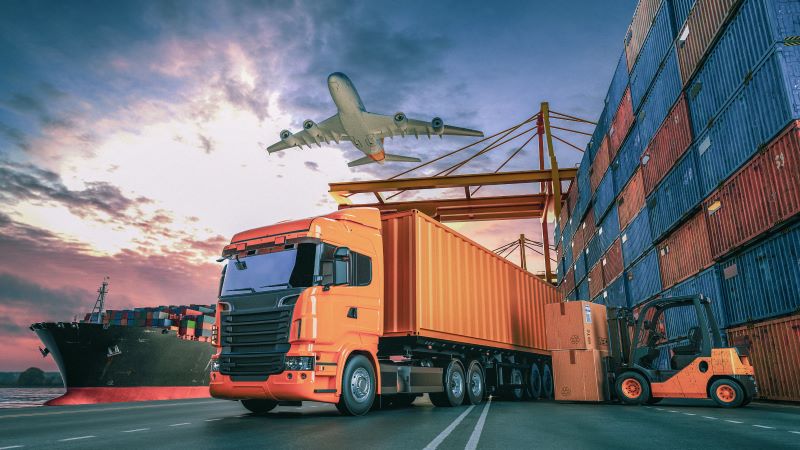 Introduction to Freight Forwarders
A freight forwarder is a company that facilitates international shipments for other businesses. Booking the shipping container, scheduling transportation, and completing customs documentation are just a few of the tasks that will be completed by the freight forwarder firm.
The role of freight forwarders in the global supply chain cannot be overstated. They are in charge of coordinating the shipment of commodities, frequently across international borders. Freight forwarders are professionals that specialize in facilitating the efficient and secure transfer of commodities across international borders by applying their knowledge of customs policies, transport legislation, and global logistics networks.
Freight forwarders established in the United States have been serving international clients for decades. They have the resources and partners to efficiently solve even the most difficult shipping problems. US freight forwarders offer a wide variety of services, from arranging air or sea shipments to providing warehousing and distribution, that can help firms save time and money when shipping goods worldwide.
What Services Are Offered by Freight Forwarders?
Among the many options available to customers, freight forwarders provide:
-Goods movement through air, land, and sea
-Discussion of freight rates with transport companies
-Making sure that producers, distributors, and retailers all work together to plan and execute shipments
-Offering cargo monitoring and tracing services
-Processing paperwork for overseas shipments, including customs forms
-Shipping insurance is offered
Benefits of Using a Freight Forwarder Company
International freight forwarding companies provide a range of services to help businesses move their goods around the world safely and efficiently. From sourcing cargo carriers to ensuring the safe handling of goods, freight forwarders can make your life easier by taking the hassle out of international shipping.
US-based freight forwarders are especially beneficial for businesses that need to ship goods internationally. They can help you find cost-effective ways to transport your cargo, as well as provide advice on customs clearance and other paperwork related to international trade. Freight forwarding companies can also help you stay up-to-date with changing regulations, so you don't get caught off guard when shipping across borders.
How to Choose the Right Freight Forwarder Company
Selecting a reliable freight forwarder requires careful thought. Some advice is as follows:
1. Verify that the business is licensed and recognized by the Federal Maritime Commission (FMC).
2. Go for a reputable firm that has been around for some time.
3. Solicit prices from multiple providers so that you can compare them.
4. Check the company's insurance to make sure your package will be adequately covered.
5. Enquire as to their prior experience shipping to the country/port you will be arriving at.
6. The quote, insurance policy, and contract conditions should all be put in writing.
Tips for Working with a Freight Forwarder Company
A freight forwarder company acts as an intermediary for companies seeking to export their goods. You can rely on their knowledge of international shipping procedures to guide you through the maze of importing and exporting goods.
Here are some things to keep in mind while dealing with a freight forwarding firm:
One, know exactly what you need to ship. The freight forwarding firm will be better able to suit your needs the more information you give them. Tell them how much and how big your package is, and when you expect it to arrive.
Look around at the prices offered by various freight forwarders. When you have a sense of what you need shipped, it's time to start gathering quotes from shipping companies.
Third, use a shipping service that has previous experience sending packages to your country of choice. Shipping to a country with rigorous customs laws makes this all the more crucial. In order to comply with these rules and ensure the safe arrival of your consignment, you should use a freight forwarding firm with experience.
Query any other offerings they may have. Be sure to inquire about any additional services the freight forwarder provides, such as insurance or tracking, before making your final decision.
Common Pitfalls to Avoid When Hiring a Freight Forwarder
When it comes to hiring a freight forwarder, there are a few common pitfalls that you'll want to avoid. First and foremost, make sure that you're dealing with a reputable company. There are a lot of fly-by-night operations out there, so do your research and only work with companies that have a good reputation.
Another thing to watch out for is hidden fees. Make sure you understand all of the fees involved in working with a particular freight forwarder before you sign on the dotted line. Otherwise, you may be in for an unpleasant surprise down the road.
Finally, don't be afraid to ask questions. If you're not clear on something, don't hesitate to reach out to your freight forwarder and ask for clarification. The best companies will be more than happy to answer any questions you have.
The Advantages of Working with an Experienced and Reliable Freight
Working with a reputable and knowledgeable freight company is crucial when transporting goods and resources. If you have a reliable partner, your packages will always get there on schedule and undamaged. When you partner with a seasoned freight forwarder, you gain access to their cost-effective solutions, knowledge of international customs procedures, and worldwide network of carriers.
Considering all the benefits, it's clear why it's best to hire a reputable freight company. What should you look for in a reputable shipping firm? Finding a freight firm that has prior experience with international shipment is a good place to begin your search.
You may find businesses that handle international shipping and packaging by using a search engine like Google. Finding the correct company is the first step, but you also need to know what services they provide. Here's where your prior positive interactions with them come in good; knowing their pricing and customs procedures can provide the groundwork for a smoother transaction going forward.
https://forceget.com/wp-content/uploads/2023/03/freight-ford.jpg
285
435
Forceget
https://forceget.com/wp-content/uploads/2022/06/forceget-logo.png
Forceget
2023-03-16 09:00:00
2023-05-03 10:02:23
Freight Forwarder Company