You've certainly heard of Amazon FBA Service if you're an online business owner trying to increase your clientele and manage your operations. If you haven't heard, FBA stands for Fulfillment by Amazon, which means that in exchange for a charge, Amazon will manage your inventory, shipping, and customer care. For certain businesses, this might be a game-changer, but there are drawbacks as well.
The use of Amazon FBA for your online business has both benefits and drawbacks. On the one hand, letting Amazon handle inventory, shipping, and customer care can help you save time and money. Additionally, you might be able to benefit from Amazon's enormous consumer base and Prime shipping choices. However, FBA also has costs and limitations that might not be suitable for many businesses. Before deciding if Amazon FBA is the correct choice for you, it's critical to carefully consider the advantages and disadvantages.
To help you decide if Amazon FBA is appropriate for your company, we'll go in-depth about the benefits and drawbacks of adopting it in this blog post. Read on to find out more if you're just getting started or hoping to improve your current procedures.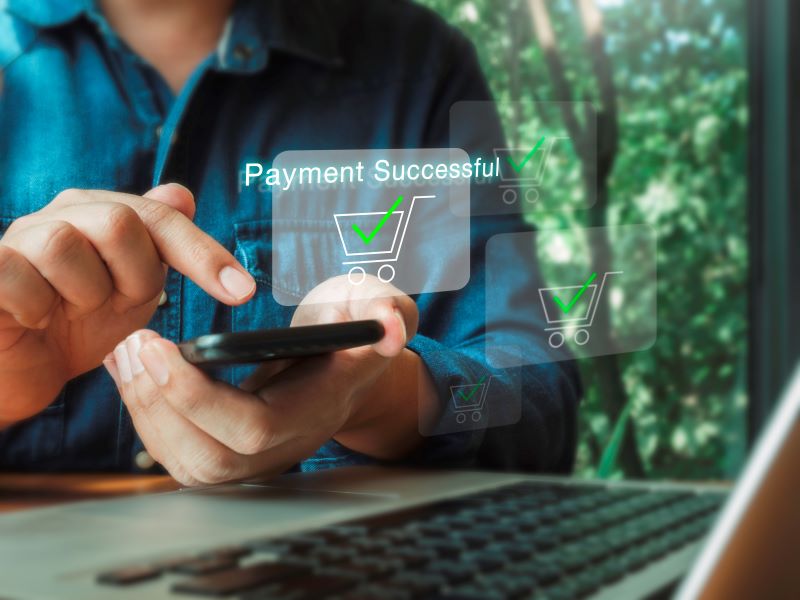 Introduction to Amazon FBA Service
Amazon FBA (Fulfillment by Amazon) is a revolutionary service that makes it simple for online vendors to store and deliver their goods. Online businesses can benefit from this hassle-free service by using Amazon's extensive global network of fulfillment centers to make their products easily accessible to buyers everywhere. By using this service, a seller just has to worry about delivering their goods to Amazon's warehouse; Amazon will handle the rest. Picking, packing, shipping, and even customer service are included in this. This implies that rather than getting mired down by logistical issues, a seller may concentrate on raising the quality of their products. Small enterprises can compete with large corporations thanks to Amazon FBA.
Advantages of Using the Amazon FBA Service
As a seller, using Amazon FBA has a number of advantages:
Prime Shipping: Through the use of Amazon FBA, vendors may provide their clients with free two-day shipping. Sales may rise as a result, and clients may be happier.
Storage: Amazon FBA offers retailers a place to keep their goods. This can help vendors save time and money on storage expenses while also ensuring that their goods are kept in a safe and comfortable atmosphere.
Order fulfillment: From selection to packing to shipping, Amazon FBA handles every step of the order fulfillment process. In addition to lowering the possibility of shipping problems, this can save sellers time and money on delivery expenses.
Customer Support: For purchases filled using their service, Amazon FBA offers customer support. Sellers may benefit from saving time and money on customer service inquiries.
Multi-Channel Fulfillment: Another service provided by Amazon FBA is multi-channel fulfillment, which enables merchants to use Amazon's fulfillment network to process orders from different sales channels, such as their own website.
Using Amazon FBA can help sellers increase their sales and customer satisfaction, save time and money, and streamline the order fulfillment process.
How Does the FBA Service from Amazon Work?
Sellers can keep their goods at Amazon's fulfillment centers thanks to the Fulfillment by Amazon (FBA) service. The choosing, packing, and shipping of orders to clients is then handled by Amazon. This is how it goes:
To set up FBA, first create an Amazon selling account and then sign in to Seller Central.
When adding products to the Amazon catalog, specify FBA inventory when creating product listings.
Products must be prepared before being shipped to Amazon's fulfillment facilities.
When a consumer puts an order, Amazon picks, packs, and ships the requested item.
Using FBA can help decrease fulfillment headaches as you scale your business. 
What Types of Products Can You Sell with Amazon FBA?
You may sell goods on Amazon.com by using the Amazon FBA service. Any kind of goods may be sold on Amazon, including books, clothes, gadgets, and more. You may sell anything; there are no limitations. But if you want to succeed, you need to adhere to a few rules.
You must first register as a seller on Amazon. Following this, you will need to make a listing for each item you wish to sell. A description, price, and images are required for each listing. Customers will be able to buy your stuff as soon as your listing is active.
Once a purchase is placed, Amazon will handle the product's delivery to the consumer. You are relieved of the responsibility of product packaging and shipment. Using Amazon FBA has this as one of its advantages.
Selecting items that are in great demand and that are reasonably priced is crucial if you want to succeed with Amazon FBA. Additionally, you must ensure that your listings are accurate and comprehensive. You may improve your chances of success with Amazon FBA by heeding these recommendations.
What are the Fees Associated with Selling Products on Amazon?
To sell products on Amazon, there are several fees that sellers need to be aware of. According to and, these fees include:
Referral fees: Amazon charges a referral fee for each item sold, which typically ranges from 8% to 15% depending on the product category.
Fulfillment fees: If you use Fulfillment by Amazon (FBA), there will be fees associated with picking, packing, and shipping your orders. According to and, these fees can range from $2.50 for a small item (10 ounces or less) to over $100 for heavy, oversize items (more than 151 pounds). If you fulfill your own orders, you will need to cover the cost of shipping yourself.
Sale-related fees: Sale-related fees range from 8% to 45% of each product's selling price, with the average seller paying about 15%.
Seller account fees: These range from $0.99 per item sold to $39.99 per month, depending on the type of account you have. According to
Sellers should keep these fees in mind when pricing their products to ensure profitability. Additional fees and costs may apply, so it's important to review Amazon's fee schedule thoroughly.
What are the Requirements for Selling Products Through FBA?
There are a number of standards that sellers must satisfy in order to sell items through Fulfillment by Amazon (FBA). These consist of:
To use FBA, you need to be in possession of an active Amazon seller account. You may register for one on the Amazon Seller Central website if you don't already have one.
Products that qualify for FBA are not all eligible. Products that need special handling or hazardous materials cannot be kept in Amazon's fulfillment facilities. For further details, look at Amazon's product criteria and limitations.
Every item you sell on Amazon must have a special UPC or EAN number. If you don't already have a UPC or EAN code, you can get one from a supplier who has been approved by GS1.
Product preparation: You must prepare your items in accordance with Amazon's instructions before delivering them to one of their fulfillment facilities. This entails carefully packing the goods and marking them with the relevant barcodes.
You are in charge of sending your goods to Amazon's fulfillment facilities. You may either utilize your own carrier or Amazon's cheap delivery options.
Fees: Using FBA is subject to fees, including those for fulfillment, storage, and other costs. Before using FBA, be sure to study Amazon's fee schedule to make sure it is affordable for your company.
By meeting these requirements, you can start using FBA to store, pack, and ship your products to customers. 
Tips for Successfully Selling Products On Amazon With FBA
Sure, here are some tips for successfully selling products on Amazon with FBA:
Research your product niche: Conduct thorough research to determine the demand for your product and the competition you will face. Use tools like Jungle Scout, Helium 10, and Viral Launch to help with product research.
Optimize your product listing: Make sure your product listing is optimized with relevant keywords, high-quality images, and clear product descriptions.
Set competitive pricing: Price your products competitively to attract customers and win the Buy Box. Check your competitors' prices regularly and adjust your pricing strategy as needed.
Keep your inventory stocked: Ensure that you have enough inventory in Amazon's fulfillment centers to avoid stockouts and lost sales.
Monitor your performance metrics: Keep an eye on your performance metrics, such as customer feedback, order defect rate, and late shipment rate, and take steps to improve them.
Use Amazon Advertising: Utilize Amazon's advertising tools, like Sponsored Products and Sponsored Brands, to increase the visibility and sales of your products.
Leverage Amazon's tools: Take advantage of Amazon's tools, like the FBA Revenue Calculator, Inventory Performance Dashboard, and FBA Storage Fee Calculator to help manage your business more effectively.
Provide excellent customer service: Provide excellent customer service to build a positive reputation and attract repeat business.
By following these tips, you can increase your chances of success when selling products on Amazon with FBA.
https://forceget.com/wp-content/uploads/2023/04/amzon-fba-service1.jpg
285
435
Forceget
https://forceget.com/wp-content/uploads/2022/06/forceget-logo.png
Forceget
2023-04-13 09:00:00
2023-04-13 05:40:55
Amazon FBA Service