Amazon Canada Selling Fees
Selling on Amazon Canada involves various fees. Understanding these fees and costs associated with selling items on Amazon is crucial because the margin between profit and loss can be very narrow. With this knowledge, you can identify profitable products to source and sell, leading to success in this vast and continually expanding marketplace.
Selling products on Amazon Canada can be a lucrative endeavor, but it's essential to understand the various fees associated with this e-commerce platform to optimize your profitability. In this article, we will delve into the complexity of Amazon Canada selling fees, breaking down the different types of fees, how to calculate them, and strategies to minimize costs.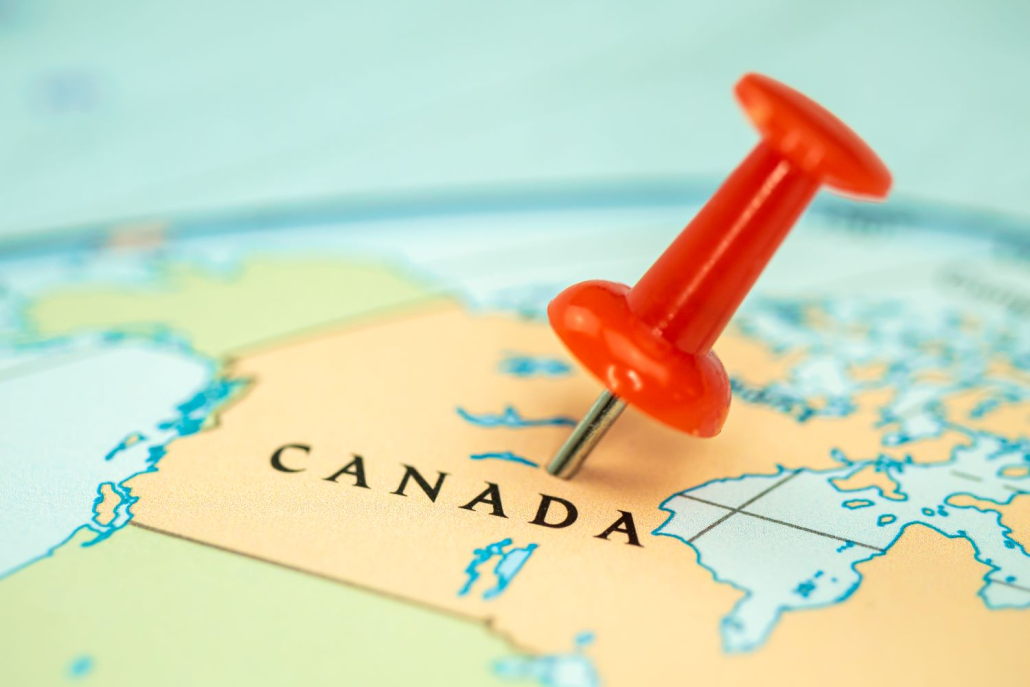 Amazon Canada Seller Account Fees
Amazon provides two distinct selling plans: the Individual Plan and the Professional Plan.
Individual Plan: The Individual Plan entails a cost of CAD $1.49 for each unit sold, in addition to referral and fulfillment fees. This plan does not impose any monthly fee, making it suitable for those with sporadic sales volume.
Professional Plan: The Professional Plan is priced at CAD $29.99 per month and involves referral fees and fulfillment fees as well. This plan offers added advantages, such as access to comprehensive reports and analytics, along with the capability to establish and oversee your storefronts, making it an optimal choice for businesses aiming to enhance their presence and capabilities on the platform.
Choosing the right Amazon account hinges on your specific circumstances and business goals. If you're an established ecommerce seller looking to transition to Amazon, the Professional Seller account is the better choice. But, If you're just starting out on Amazon or in the process of deciding which products to sell, the Individual Seller account is a viable option.
Amazon Canada Fulfilment & Shipping Fees
When it comes to shipping products in Amazon Canada, sellers have two choices: they can opt for Fulfillment by Amazon (FBA) or handle order fulfillment on their own (Fulfillment by Seller).
Fulfilment by Amazon (FBA)
Fulfilment by Amazon (FBA) offers numerous advantages that greatly attract most sellers. FBA is chosen by sellers primarily for its time-saving convenience when compared to manual order handling or third-party shipping services. When utilizing Amazon's retailer fulfillment program, you can securely stock your products in one of their warehouses, and Amazon's dedicated team takes care of the entire process—picking, packing, and shipping the orders—immediately after a customer completes a purchase.
Additionally, a noteworthy advantage of selling through FBA is the automatic eligibility for Prime shipping on all purchases. This ensures swift delivery within 1-2 days, enhancing the customer experience.
Fulfillment by Amazon (FBA) Storage and Fulfilment Fees
Inventory Storage Fees: Applied to all items housed in an Amazon fulfilment center, these fees are calculated based on your daily average inventory volume, measured in cubic feet. To determine the product size tier for your items, consult Amazon's guidelines.
Here is a table of Amazon Canada inventory storage fees for different product size tiers:
Product Size Tier | Monthly Storage Fee per Cubic Foot
Small | CAD $0.69
Medium | CAD $1.39
Large | CAD $2.39
Oversize | CAD $4.39
Long-Term Storage Fees: Monthly charges for items stored in a fulfilment center for over 365 days. Keeping your inventory in good health helps prevent incurring long-term storage fees.
Amazon employs long-term storage fees to prompt sellers to maintain fresh inventory and prevent the storage of slow-moving products in their fulfillment centers. Sellers can steer clear of these charges by practicing vigilant inventory management and employing Amazon's FBA Inventory Planner. To avoid long-term storage fees, follow these tips:
Store only necessary inventory.
Establish automatic restocking orders to prevent shortages of popular items.
Analyze sales data to identify slow-moving products.
Remove sluggish items from Amazon's fulfillment centers.
Utilize Amazon's FBA Inventory Planner for effective inventory management.
Fulfilment Fees: These fees, levied per unit, cover services such as order picking and packing, shipping and handling, customer service, and handling product returns. You can estimate these fees using the FBA revenue calculator and preview them.
Sellers can utilize Amazon's FBA Fee Calculator to estimate their FBA fees.
Enter your product's dimensions, weight, category, and the shipping destination, and get estimates for:
Fulfillment Fee
Storage Fee
Removal Fee
Referral Fee
Closing Fee
Preview your fulfillment fees before sending your products to Amazon's centers, ensuring profitability. Make pricing and product selection adjustments as needed. Here are tips for lowering Amazon Canada fulfillment fees:
Use Amazon's FBA Revenue Calculator for fee estimation.
Price your products competitively.
Employ Amazon's Fulfillment by Amazon Multi-Channel Fulfillment (MCF) to sell across various platforms.
Optimize product listings to reduce oversized item fees.
Carefully manage product returns.
Unplanned Services Fees: Incurred when inventory arrives at a fulfilment center without proper preparation or labeling, necessitating unplanned services.
Removal Order Fees: Amazon offers the option to have your inventory returned or disposed of at a fulfilment center for a per-item fee.
Returns Processing Fees: Applied to orders when Amazon provides customers with free return shipping.
Fulfillment by Seller
When you handle order fulfillment independently, Amazon Canada assesses shipping rates according to the product category and the customer's chosen shipping service. Subsequently, the determined amount is provided to you in the form of a shipping credit.
For sellers subscribed to the Professional plan, they have the autonomy to establish their shipping rates, except for items falling under the categories of books, music, video, and DVD products. Upon a customer's purchase of your product, Amazon provides you with a credit equivalent to the set shipping rate. It's essential to note that the referral fee is computed based on the comprehensive sale amount, encompassing the item price, shipping expenses, and potential gift-wrapping costs.
For sellers subscribed to the Individual plan, they adhere to Amazon's established shipping rates for all their products. Even if the shipping credit falls short of covering the entire shipping expenses, Individual Sellers are obligated to ship orders at these predetermined rates. Hence, it's crucial to price products strategically to guarantee a profitable outcome.
Amazon imposes Fulfilment and Shipping Fees in Canada on their sellers for the storage and shipment of their products. These fees fluctuate also based on the variables such as:
Product size and weight: Larger and heavier products typically have higher shipping fees.
Shipping distance: The shipping fee also includes the cost of shipping the product from the fulfillment center to its destination.
Shipping option: Expedited and Priority Shipping options have higher shipping fees than Standard Shipping.
Few things you can do to reduce your Amazon Canada Fulfillment & Shipping Fees:
Choose the right fulfillment option: If you deal in a substantial volume of small, lightweight products, you can potentially reduce costs by self-fulfilling orders instead of relying on FBA.
Offer free shipping: Amazon Prime members receive free shipping on all orders, so offering free shipping can help you attract more Prime customers.
Use Amazon Multi-Channel Fulfillment (MCF): MCF allows you to sell your products on Amazon and other marketplaces, such as your own website or eBay. Amazon will pick, pack, and ship your orders from its fulfillment centers, regardless of where the order was placed. This can be a good option for sellers who sell on multiple channels.
Amazon Canada Sale-related Fees
When you sell products on Amazon Canada, you'll encounter two primary sale-related fees: referral fees and closing fees. If a customer returns an item, you'll also be responsible for refund administration fees. These fees can vary based on your item's category and selling price. To get a precise understanding of your specific costs, you can consult the appropriate resources.
Referral fees are calculated as a percentage of the total transaction value (excluding taxes and shipping) and are imposed upon successful sales. The rate for referral fees varies depending on the product category, typically hovering around 15%.
Closing fees, on the other hand, are fixed charges that come into play when an item is sold. For Individual sellers, the closing fee amounts to CAD $1.49 per unit sold, while Professional sellers are charged CAD $0.99 per unit sold.
Furthermore, refund administration fees are applied when items are returned, amounting to CAD $5.00 per returned item.
Practical tips to reduce Amazon Canada refund administration fees:
To lower the refund administration fees, sellers can implement certain strategies. For instance, they can offer hassle-free returns, which may include providing pre-paid return labels and extending return windows. Additionally, sellers can collaborate with Amazon to promptly and effectively address customer concerns, such as offering exchanges for dissatisfied customers.
Conclusion
For those selling in Amazon Canada, these fees will notably affect profit margins, potentially necessitating price adjustments. Importantly, even sellers not operating in the Canadian market should pay attention to these as it changes at times, and it might serve as an indicator of similar adjustments in other marketplaces, including the United States.
https://forceget.com/wp-content/uploads/2023/10/Amazon-Canada-Selling-Fees-1.png
472
720
Forceget
https://forceget.com/wp-content/uploads/2022/06/forceget-logo.png
Forceget
2023-10-25 11:44:24
2023-10-25 11:44:28
Amazon Canada Selling Fees